 Supercharging student ministry.
Tony Morgan wanted to establish a student ministry that builds a community of doers to support ministry leaders in northwest Atlanta. He wanted to help those leaders raise up confidently-anointed students in an era of fragmented spiritual development. And with an incorrigible energy and all-in approach to ministry support, Tony was just the guy to do it.
The problem
Tony spent years building a network of resources to help ministry leaders—and would-be leaders—connect with the people, funds and support they need to positively impact students' lives for Christ. He asked Thinkory to help him figure out how to package his 'brand' of high-energy, deeply connected help to create a replaceable movement beyond Northwest Atlanta.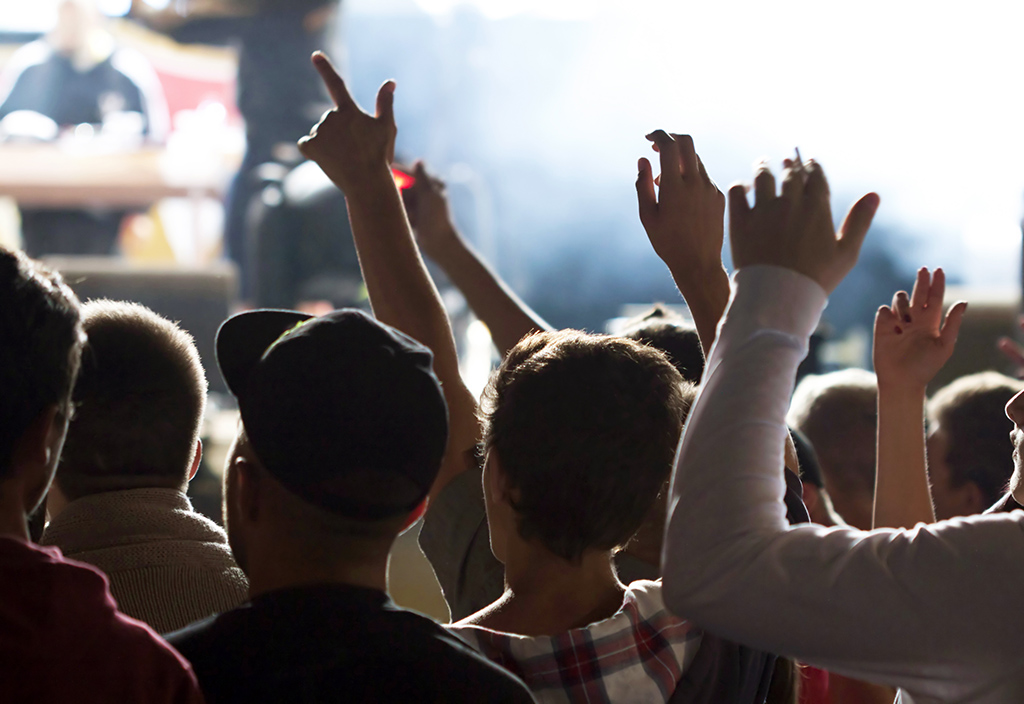 The thinking
Capture the distilled energy and 'onliness' of what Tony does. Give his organization a name that builds on his personal identity. Develop the brand strategy around a central, big idea. Craft a mark that can represent movement and ideas—a badge that can belong to a tribe of youthful and energetic doers of the faith.
The strategy
After several early morning brand strategy development sessions, Tony and Ralston developed a plan for differentiation and a name. Tony would set his organization apart by positioning it not as a student ministry itself, but as a high-energy, mobilizing support team that helps increase the momentum, reach and impact of student ministry initiatives.
The organization's name, "Team TMo," leverages the nickname Tony is widely known by among Northwest Atlanta ministries, school staffs and students. The name also reflects the organization's Networked Impact philosophy that major impact is achieved by a group of people working closely together.
Other brand basics defined included…
The audience
Current and future ministry leaders of elementary to high school-age students who have big dreams but little resource for student faith-life impact.
The personality
Nimble, youthful, optimistic. If describing the organization as if it were a person, these are the sort of words we want the brand to spring to someone's mind.
The message
To us, Team TMo's message was simple: "Let's supercharge student ministry!" It's the rally cry that the brand identity needs feel like it's shouting.
The characteristics
A high-energy irreverence for stuffy, churchy traditions and processes. A MacGyver-like resourcefulness believing much can be done with little.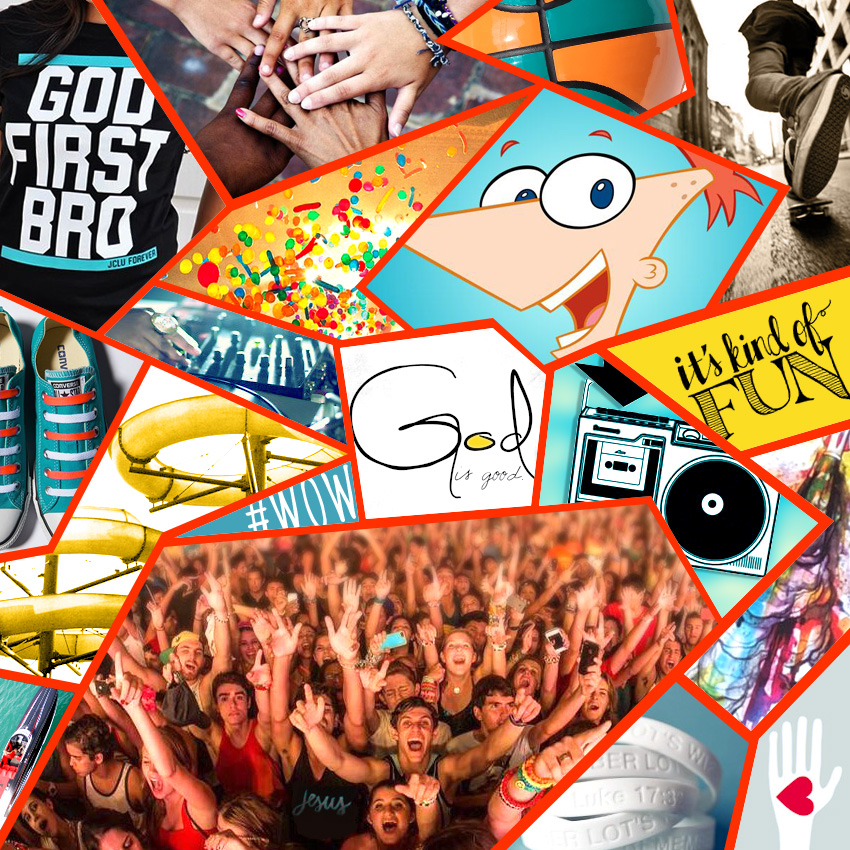 Moodboard
With a foundation for a brand strategy and name in place, we wanted to craft a logo and brand identity that erupts from a lot of energy. A lot of selfless love, youthful spirit and Phineas and Ferb. Team TMo's identity should spring from a core belief that God is good and people should be that good to one another—with more of a want for creativity than credit! This moodboard was the visual embodiment of that energy, love and spirit.
While crafting the logo, we saw an army of confidently-anointed students and student leaders boldly expressing their love for Jesus at concerts, in life and on Instagram (which was used heavily by Tony). We also saw the honor Team TMo had to be near the center of that amazing networked impact. So we created a mark that could add momentum to a movement. Simple, energetic and unobtrusive.
---
The result
From the start, we took ours as a task to create more than a mark, but a badge; a vanguard for networked impact in the lives and faith of students. And since any good badge is simple enough to be owned by its tribe, we kept it simple; tall, moving and a little odd. Perfect for the imaginative awesomeness all will come to expect from Team TMo.